Love at first site!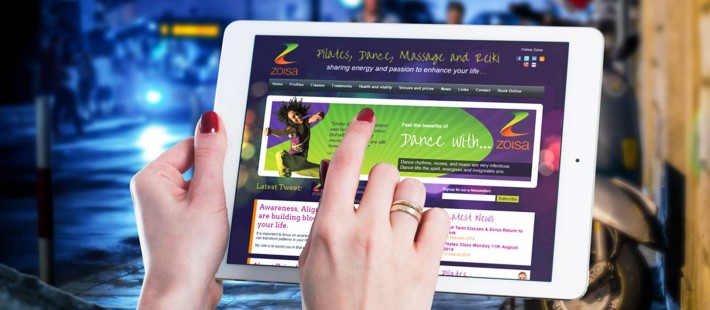 Websites are the new 'shopfront' windows for an increasing number of businesses, so 'dressing' them correctly to showcase exactly what your business does, attract visitors and make it easy for them navigate, is essential. You want the online experience to be a joy and not a chore. Here, i catching design share some top tips to consider if you want people to love what you have to offer online…
Be clear on concept There is no point in having a website just for the sake of it. A website must serve a clear purpose that also justifies its cost. Is it there to promote a message, to sell a product, to educate or inform? The website's direction (including the right domain name) will determine how it is designed, the features needed (or not), where it must appear and the audience/visitors it needs to attract, not to mention the investment required both financially and in man hours to maintain etc. Having a clear concept will help deliver a site that does exactly what you want it to.
'Home' is where the heart is The homepage sets out your stall, so it is vital it immediately engages the visitor. There needs to be enough information to beckon a visitor in and encourage them to explore further for longer. This can be achieved using clever content, stunning imagery or even subtle sound. But always bear in mind it helps greatly to keep it relevant to your business or brand and meet a genuine visitor's needs.
Be prepared Planning layout and content for each page of your website in advance reduces extra work down the line and gives a good sense of how the site will come across as a whole and how big it will be. Consider using copywriters if engaging content or SEO are not your strengths. You may also want to look at web hosting at this stage; opt for a service provider that offers reliable servers with excellent performance and daily back-ups.
Design for life Quick fix, 'design-your-own' website might appeal at first, but can become a problem. Cheap template sites are popular but run the risk of looking generic, have limited functionality and offer little scope for change or growth. Customised sites offer far greater design and functional flexibility. If you choose to go it alone, consider what your users may need, clarity of the layout, and navigation points. Remember too that the site needs to function across multi-media devices. And if you are selling direct from the site ensure that you have a suitable 'shopping-cart' included.
Move with the times A content management system (CMS) enables you to update the website as required, meaning you can keep text, imagery and items for sale current and fresh, and constantly meet your visitors needs. Open source solutions for this function include; WordPress, Joomla and Drupal, in addition to bespoke systems. Be sure that whatever you have, flexibility, a range of solutions and training on the system – a good developer will offer all this.
If you want to investigate the best website option for your business, click here.