Practical Marketing Tips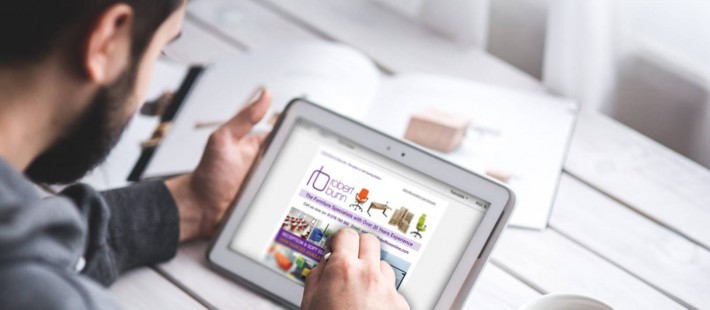 When we recently spoke to the FSB, one of the growth areas for businesses today was  'consumer communication'; how best to simply and affordably get a message or offer to the right people at the right time. So here are our four tips as a result of that chat…
Personal account or an email marketing provider? There's nothing wrong with sending emails from a personal account if you're offering a highly-tailored or personal message, but for sending to a group of customers or a database full of prospects, invest in an email marketing platform. These offer a series of professional-looking templates to which you can add your own message and images.
What should you say? Your email is going to be ignored, most likely deleted, if it's not of any use to the recipient. You've got to get the content right – tell them something of interest; something that tempts them to engage with your business. What about linking to your blog that explains why you're such a great firm and so different from your rivals? Or why not tell them about exclusive offers, new products or services, or publicity you have received? And any other notables, for that matter.
Send regularly, but don't annoy There's no use sending one email then an age to send the next. To have any impact you need to send regular emails. For example it takes around 4-6 repeats of  a message or offer before people register and act on it. You want to get to the point where you're the first name that springs to mind when your recipient requires services that you supply. That said, it can be tricky to know how many emails is too many. Is three per week excessive? Most people would say 'yes', but some would be happy to receive them, it all depends on the content – is it useful to them? To be safe, however, why not try one a month at first and see what kind of engagement comes as a result.
Develop your offer Once you've established a routine and started to monitor how many emails are read and click backs you're getting, it might be time to improve what's on offer. What about more regular emails? Split testing content and email titles? Different content for different parts of your audience? Optimising for mobile? How about integrating emails with your social media accounts? Are you able to personalise your emails or encourage greater engagement through changing the placement of links and images even your own videos or animated sales offer?
Great news is i catching design can create bespoke news/sales letters that ensure both the content and imagery are of the best quality and, most importantly, reach the right audience with the right frequency. Click for more information or contact us today to discuss how we can get you underway!