Show your appreciation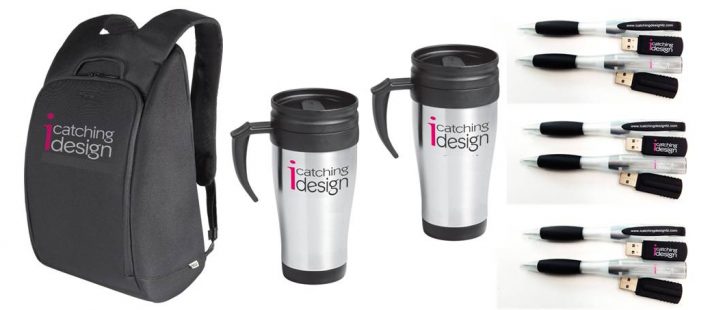 If your business relies on great people, why not show your appreciation this year with a little something extra… You can personalise any of these three practical items with a name, favourite team or an inspirational quote. These specially chosen i catching design gift ideas are made to last, look amazing and come in a range of colours.
Laptop Rucksack Having somewhere for all your essentials, especially your laptop, that keeps them protected but easy to get at, is what this hard wearing product offer. It comes in a range of sizes and colours, has a zipped front and main compartment, an organiser section, earphone outlets, a curved rubberised handle and ultra comfortable shoulder straps. A perfect staff gift to say 'thank you' for taking the workload off your shoulders!
Thermos Cup Keeping your drink cool during the day or hot at night is quick and easy in this stunning stainless steel container. It comes with an easy to hold handle and resealable lid making it perfect when you are on the move whether in a car, in your bag or at the office, with no messy leaks or spills guaranteed. Personalise it with a name, a favourite team or inspirational quote.
USB Pens Work and photos can be shared with these clever USB PENS. Lots of colours and storage capacity from 2GB to 128GB! Enquire now as many other USB styles available for you to view.
If you would like to order any of these gifts or learn more about our range then call us today on +44 (0)1934 744540